Welcome to Windermere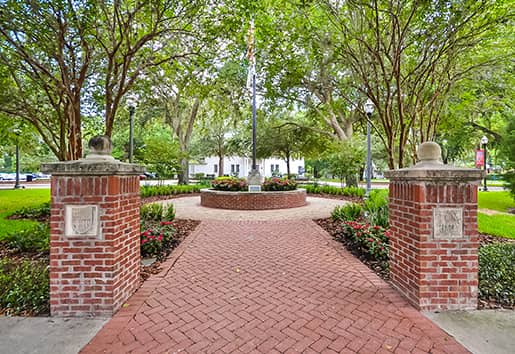 Founded in 1889 and located in the Southwest corner of Orlando, Windermere is one of Orange County's oldest and
most prestigious communities
. Homes were built and thousands of acres of citrus planted throughout the area by 1910 and more than 100 years later, many of these original homes and buildings have been preserved and now add to Windermere's old-Florida scenery and charm.
The greater Windermere area is made up of over 100 neighborhoods with approximately 3,500 residents who call this little community home. The area is a highly sought-after address in Central Florida due to its unique location on an isthmus between several of Orlando's most spectacular lakes in the Butler Chain of Lakes.
Windermere's school district is frequently praised by the Florida Department of Education and Neighborhood Scout named Windermere the "Number One Top Choice Town for Families with Children in the Sunshine State" due to its "top-quality public schools and an exceptionally family-friendly environment." A number of professional athletes, celebrities, and high-profile executives reside in Windermere thanks in part to an irresistible combination of good old-fashioned neighborliness and private, peaceful living that can be hard to come by.
Yet another reason for Windermere's notoriety is the town's proximity to all the thrills and conveniences of living in Central Florida. Windermere Town Center is only 10 miles from Walt Disney World, 6 miles from Universal Orlando, 10 miles from SeaWorld Orlando, and 7 miles from International Drive. A number of nearby hotels and resorts offer phenomenal opportunities for family-friendly vacations, convenient staycations, and relaxing weekend getaways in and around the area.
Thanks to Windermere's prominent location on the Butler Chain of Lakes, an abundance of lake-based recreation is available for residents and visitors alike. The possibilities are virtually endless from competitive bass fishing and water sports to sightseeing boat tours that promise spectacular views of nature and extraordinary lakefront mansions such as Versailles, one of the largest single-family homes in America. Still, another one of the town's many unique attractions is the 1890 Windermere School which is a must-see for any history aficionado. Located at 113 West Seventh Avenue, the school is on the National Register of Historic Places and can be parked by and walked right up to.
With its brick streets and old oaks, Downtown Windermere is a truly charming place to visit with numerous small-town activities to enjoy such as monthly food trucks and a weekly Farmer's Market. When hunger strikes after a busy day of exploring the quaint town and its many offerings, take your pick of top-rated Windermere restaurants including Dixie Cream Cafe, a local Southern comfort favorite that was featured on the Rachael Ray Show.